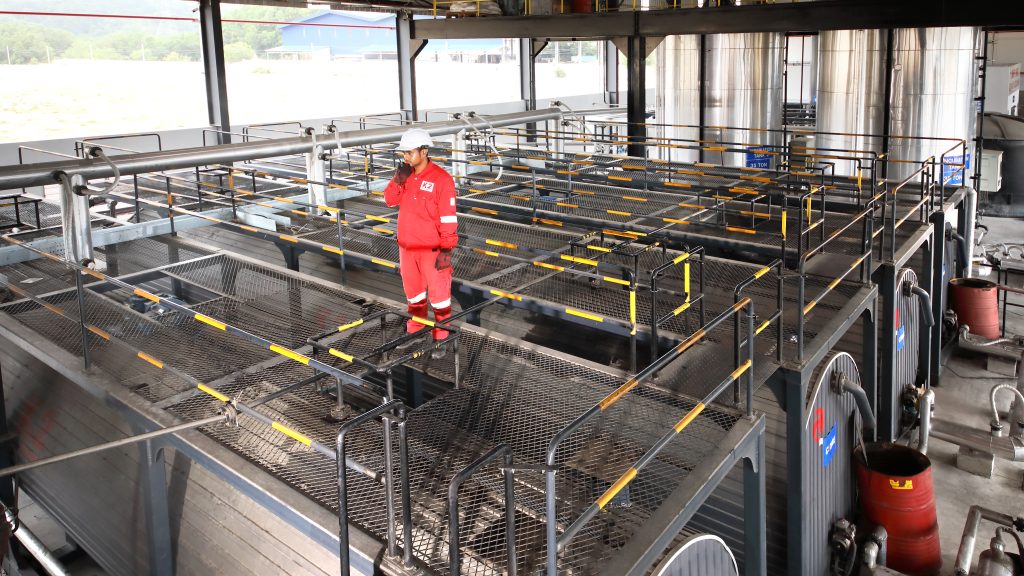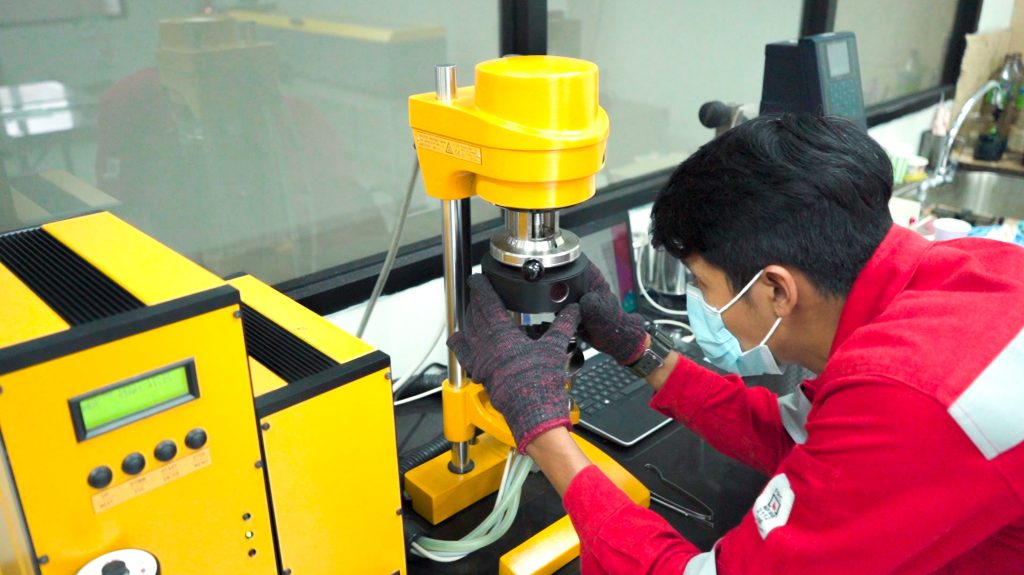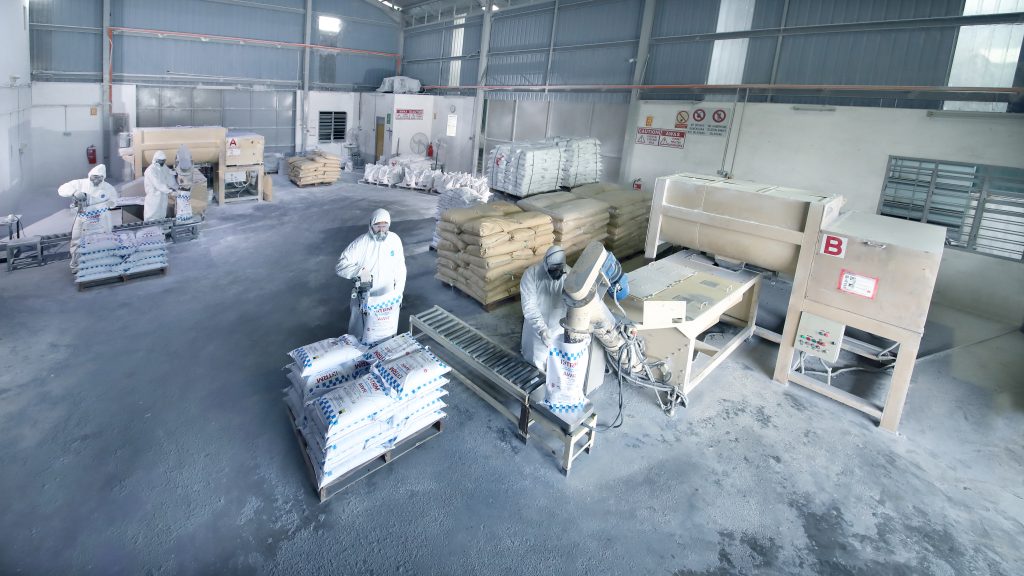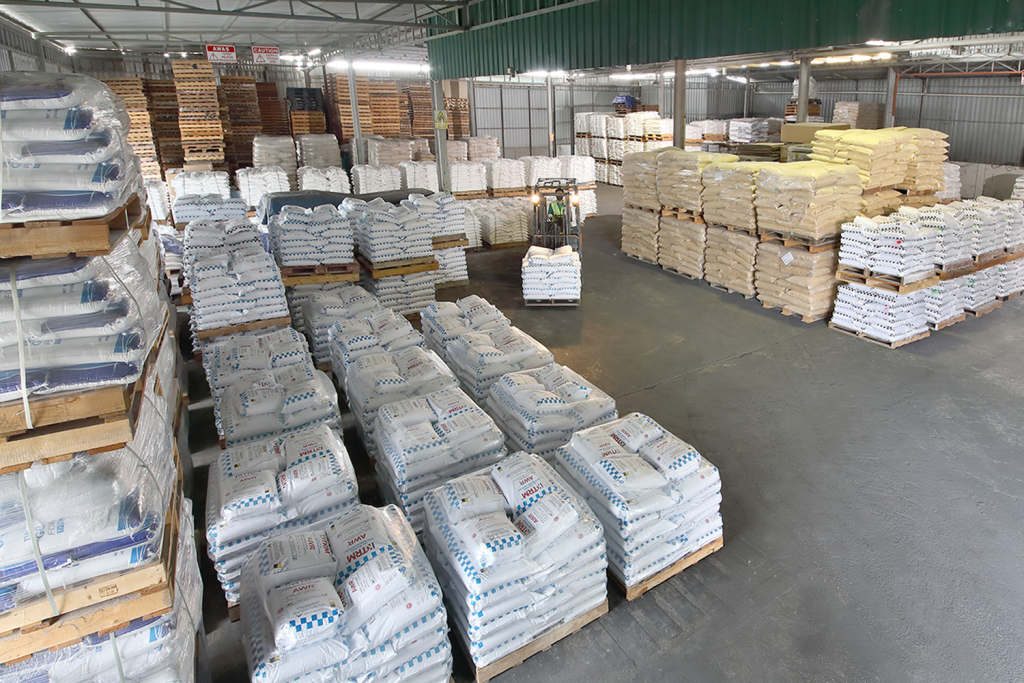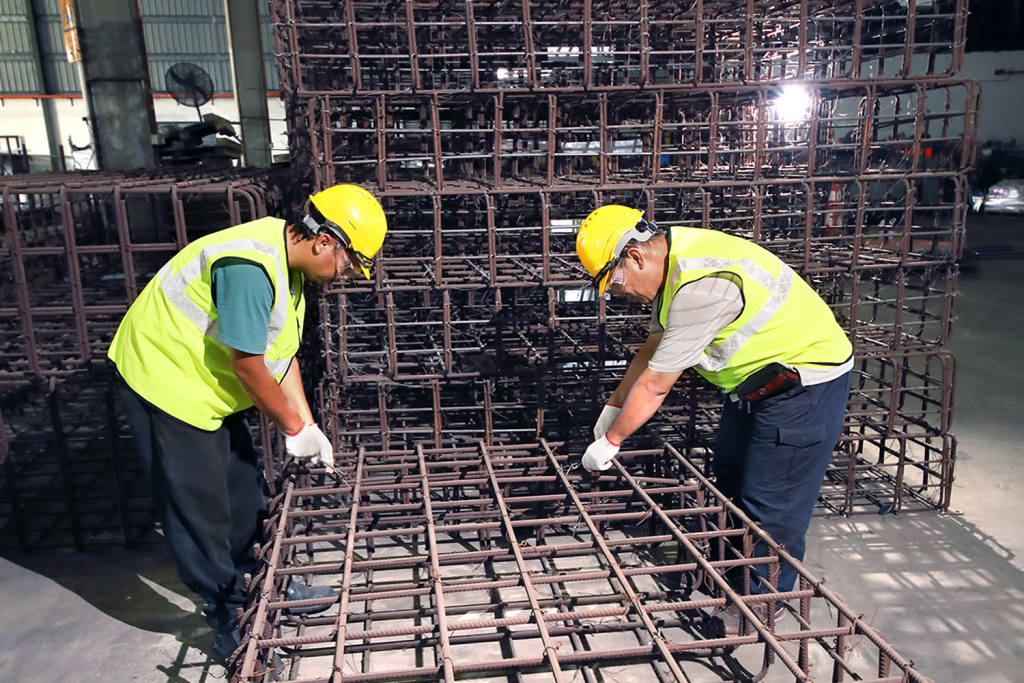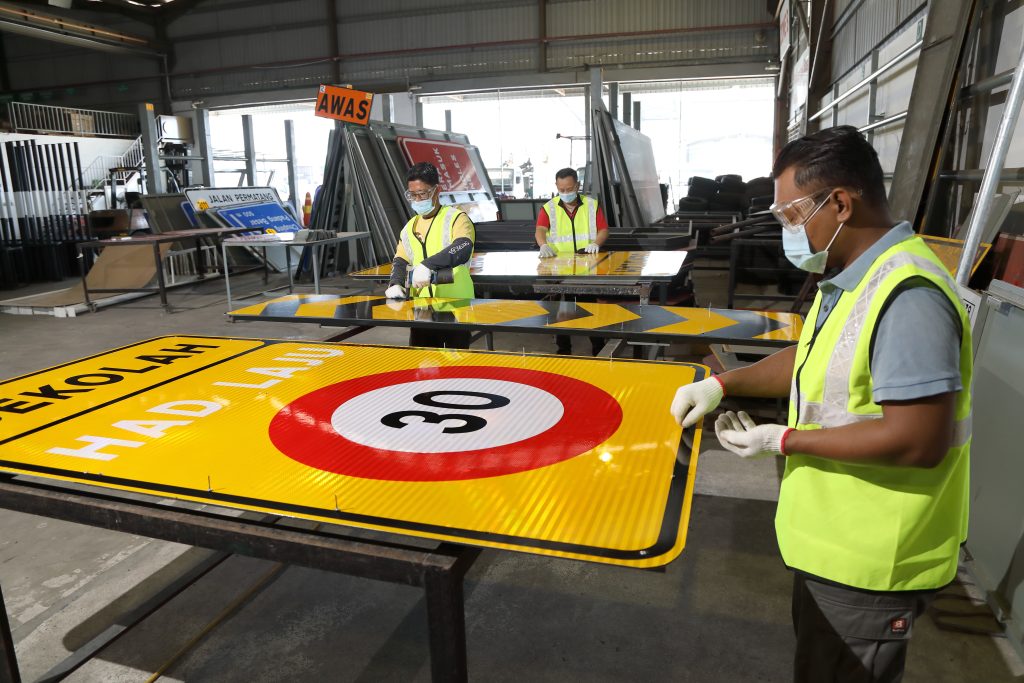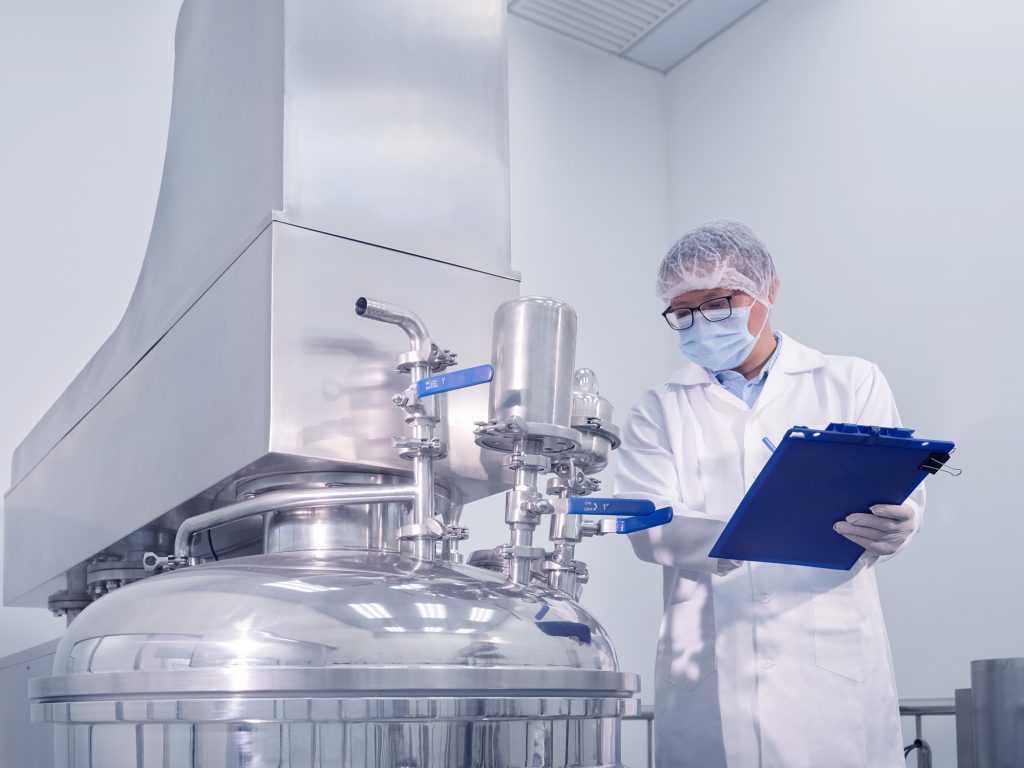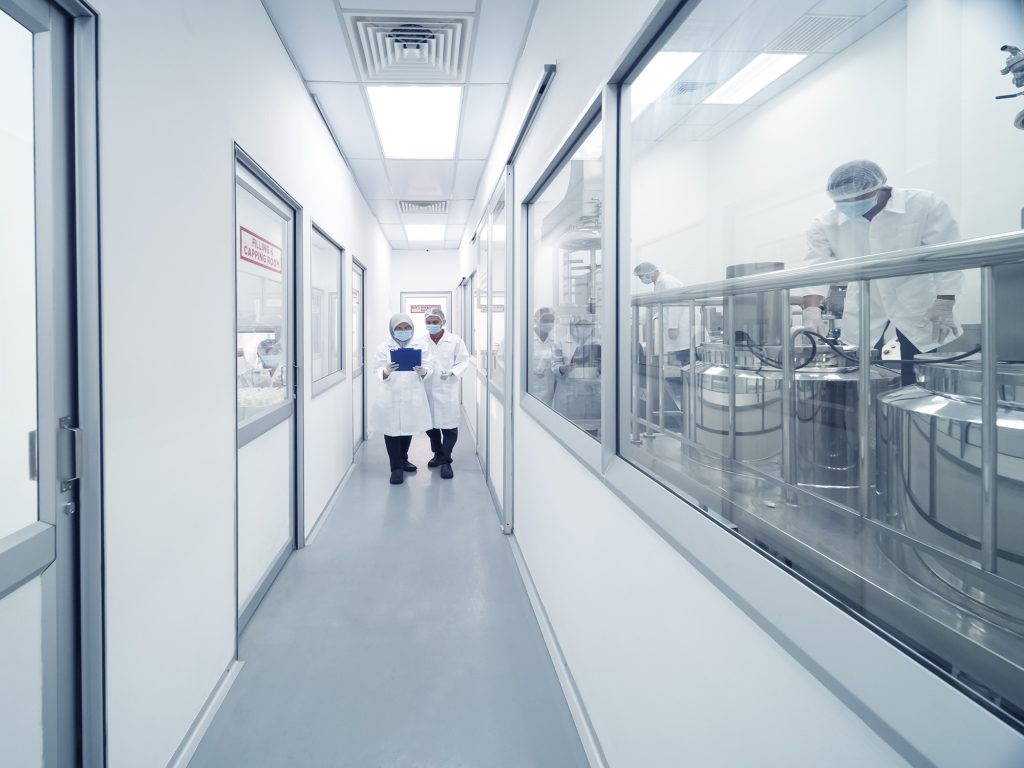 Our manufacturing division comprises of factories that fabricates, manufactures and blends the materials and components required in our projects. This is an integral investment that ensures supply security and quality consistency in order to attain the expected quality of our final product within the project time frame.
K2 Bitumen Sdn. Bhd. is in the business of producing superior quality, high performance Crumb Rubber Modified Bitumen (CRMB) with the unique formula designed to provide safer, quieter, longer lasting road surfaces to meet the demands of  increased traffic and load pressures.
Our CRMB is able to meet and exceed the required performance by achieving better bonding properties, better viscosity and elastic recovery, enhanced flexibility and stability, higher resistance to cracking and rutting leading to better durability even in extreme weather conditions and heavy traffic. It is well suited for high ambient temperature climates like Malaysia that requires materials that have the properties to remain stable and resistant to deformation in high heat.
Through the application of this technology that recycles used tyres, K2 Bitumen is contributing in effectively reducing environmental pollution from burning of discarded used tyres and the prevention of potential hazards of fire disasters and secondary pollution.
All these achievements are attributed to the time, efforts and substantial investment into R&D before we can attain this immensely successful product. Armed with the available advance equipment and technologies, K2 Bitumen will continue to conduct R&D for new products.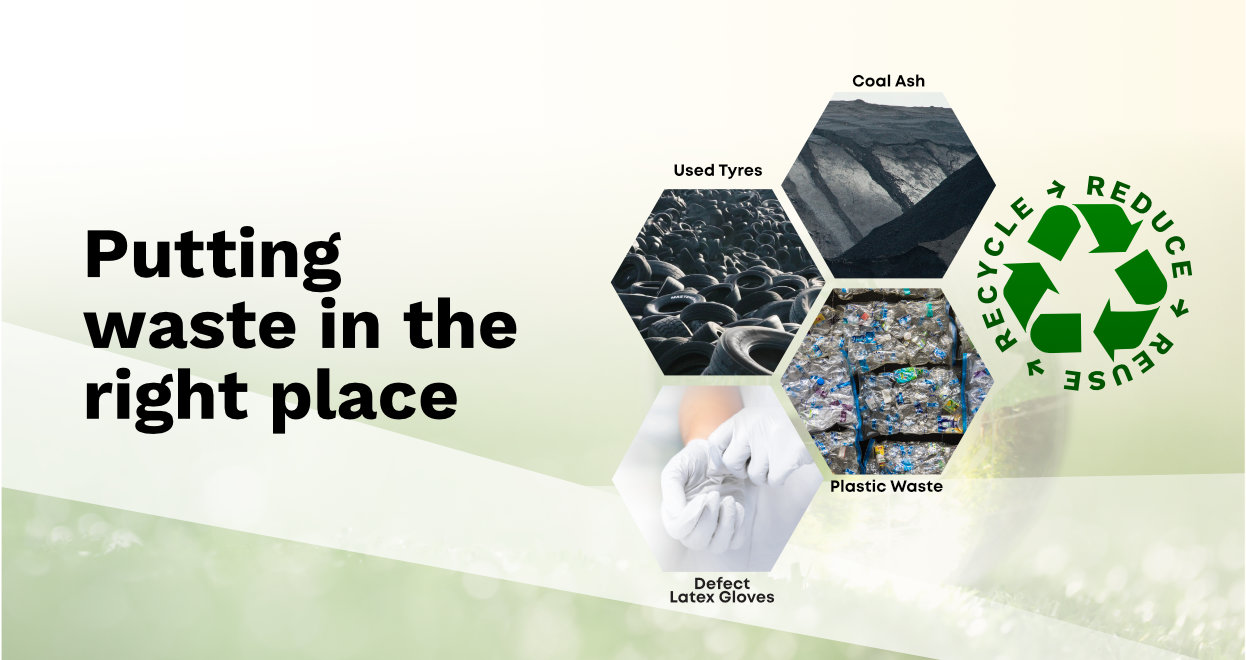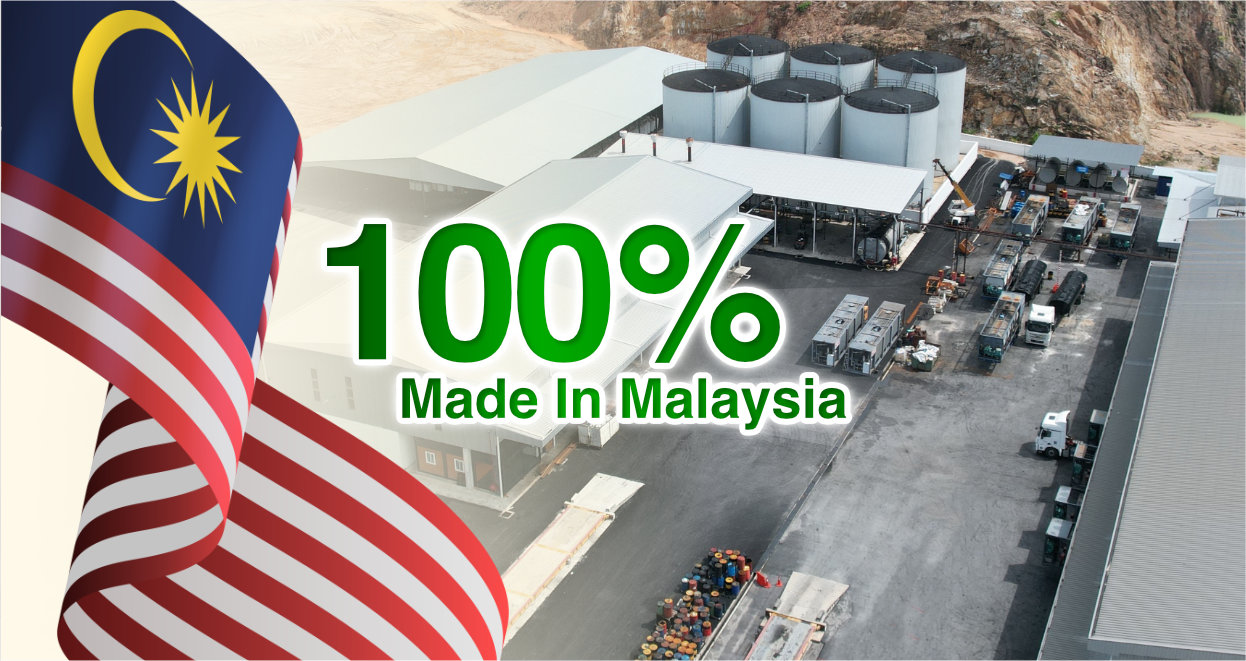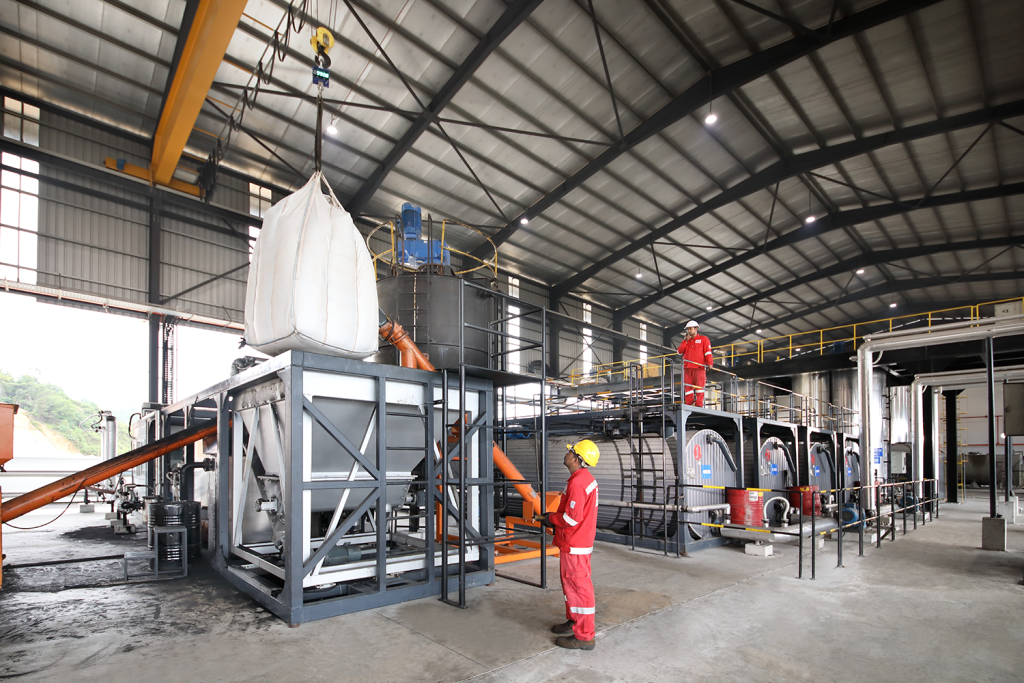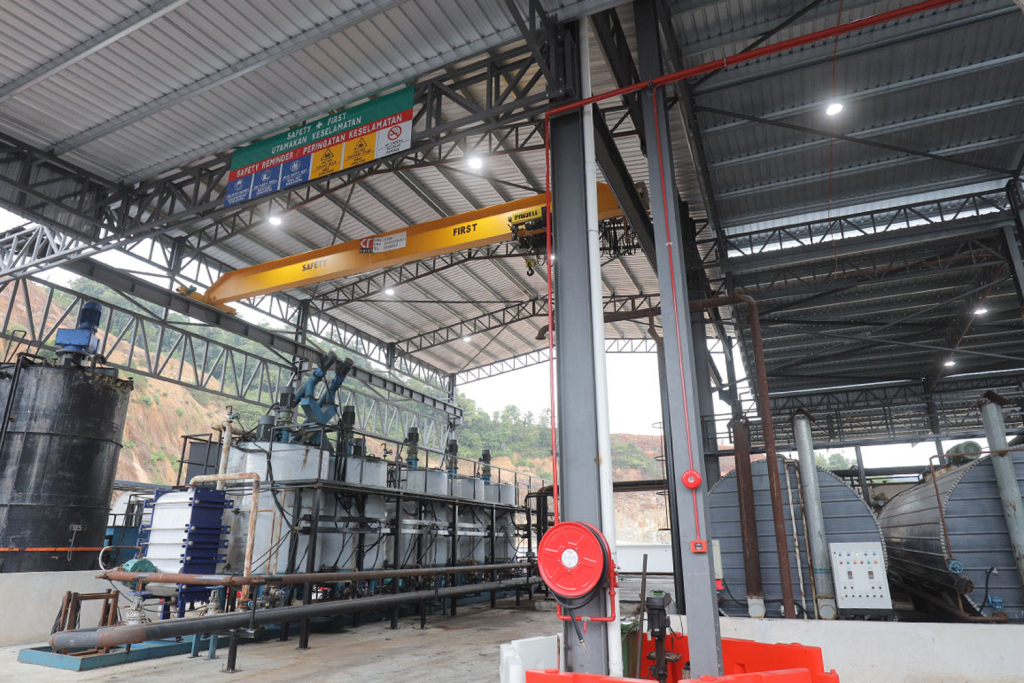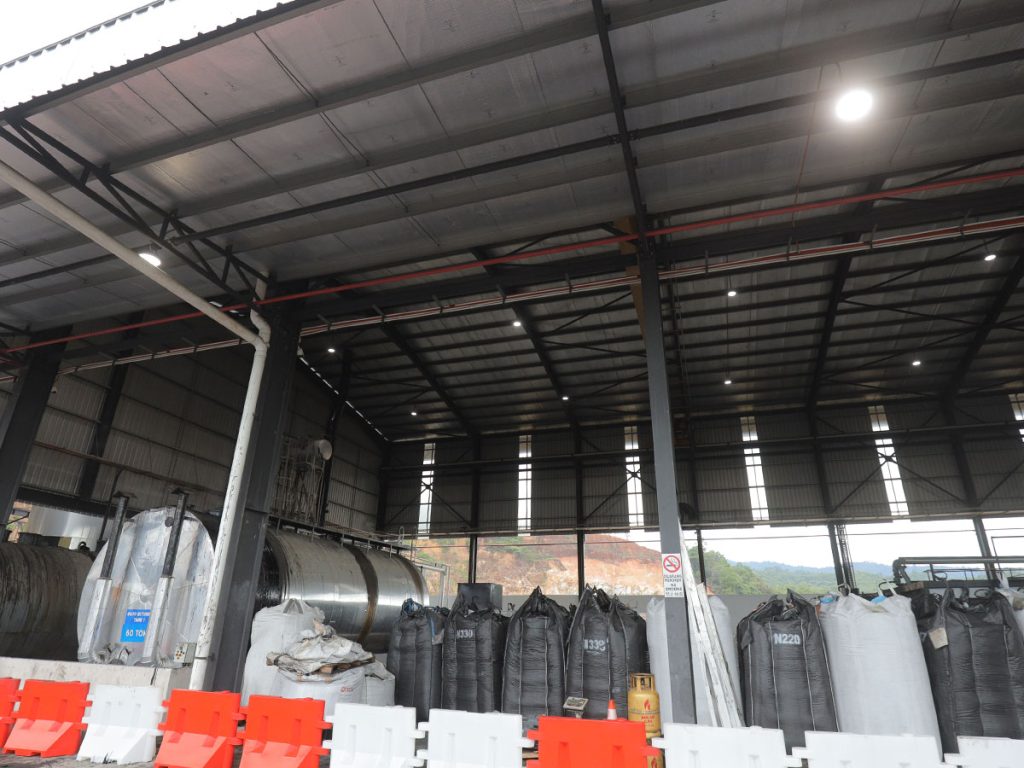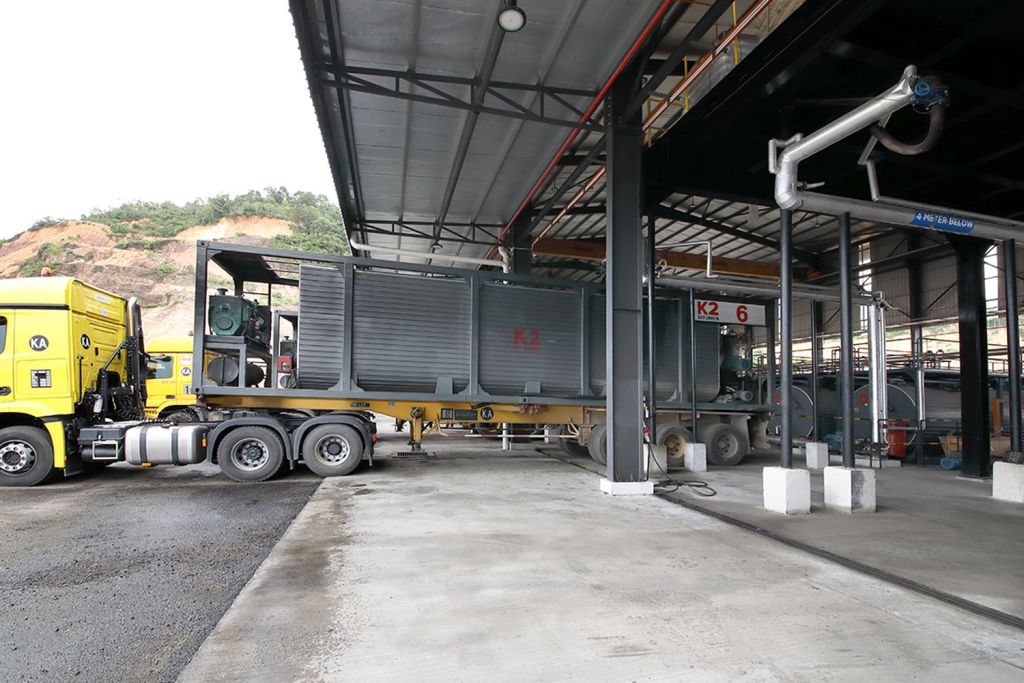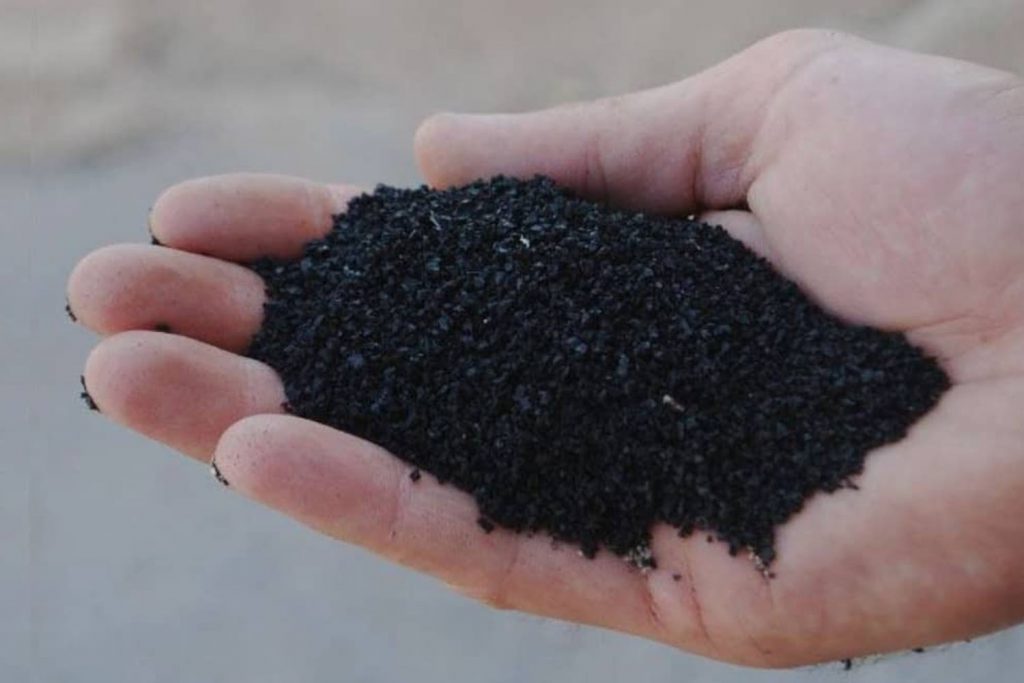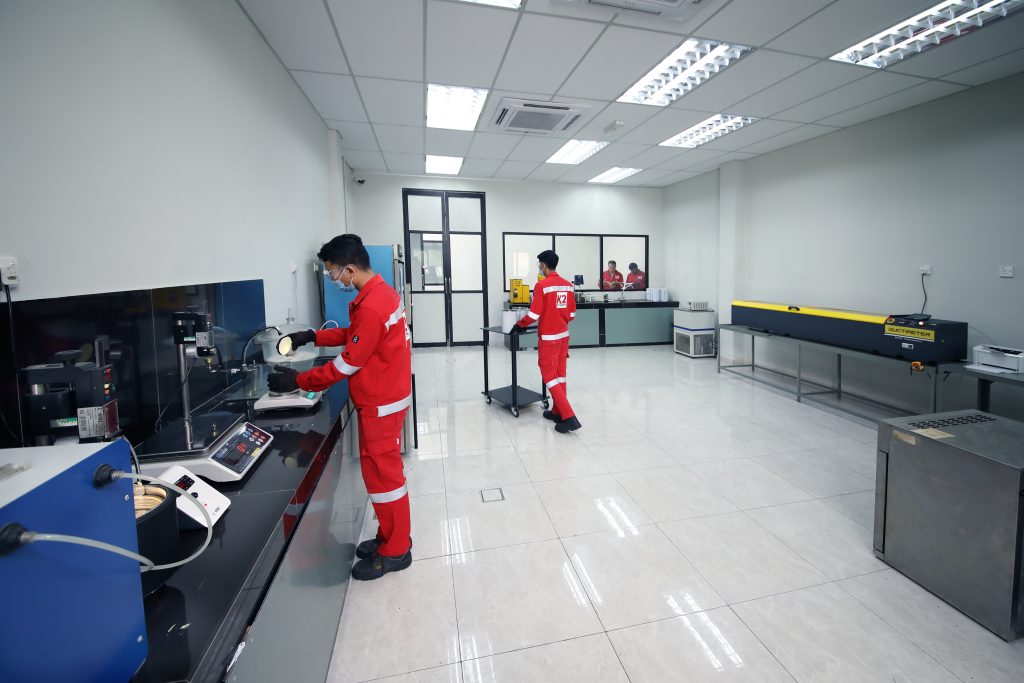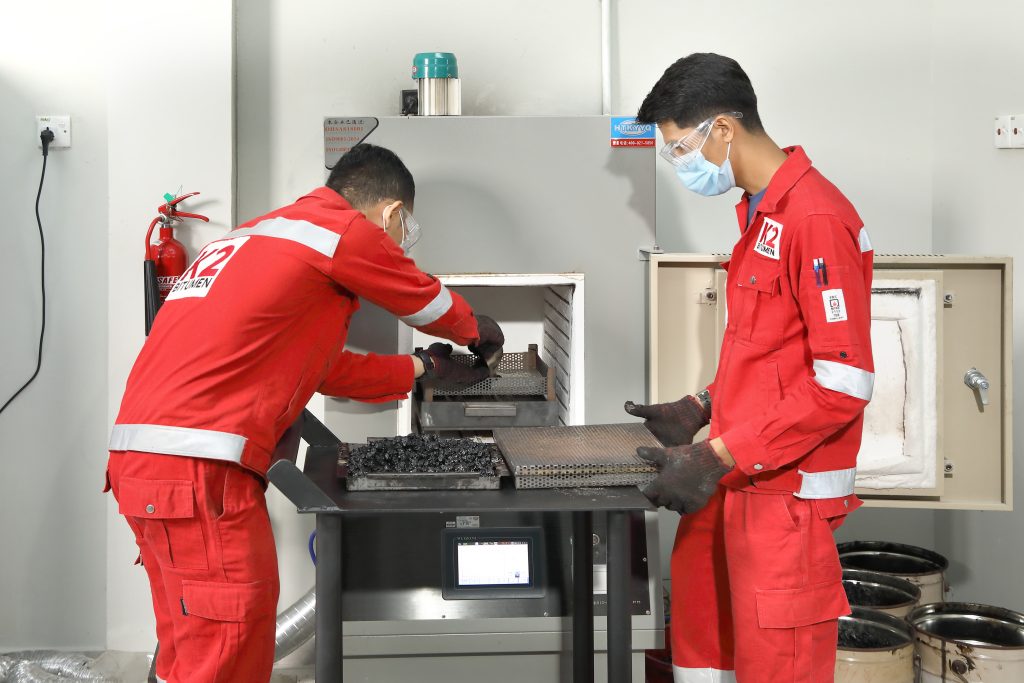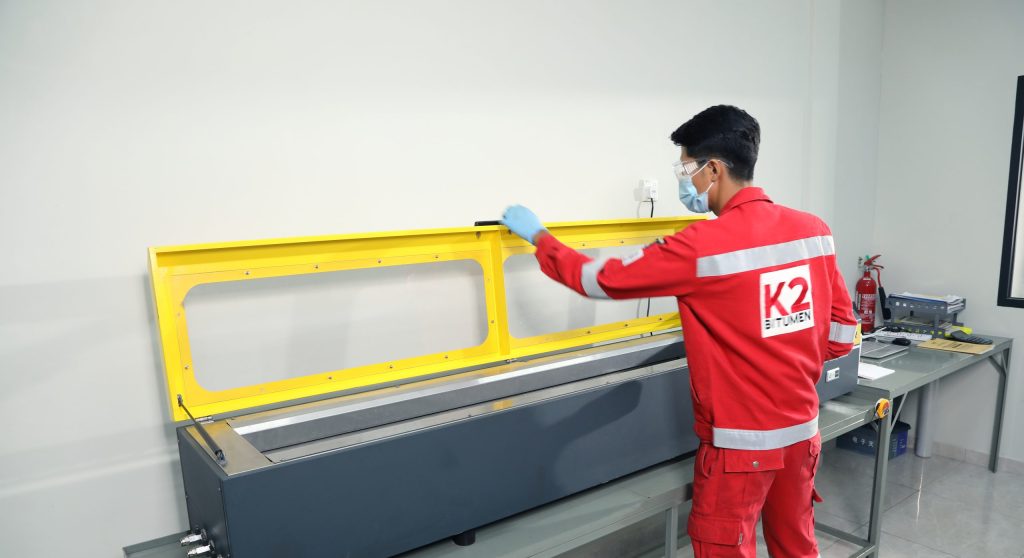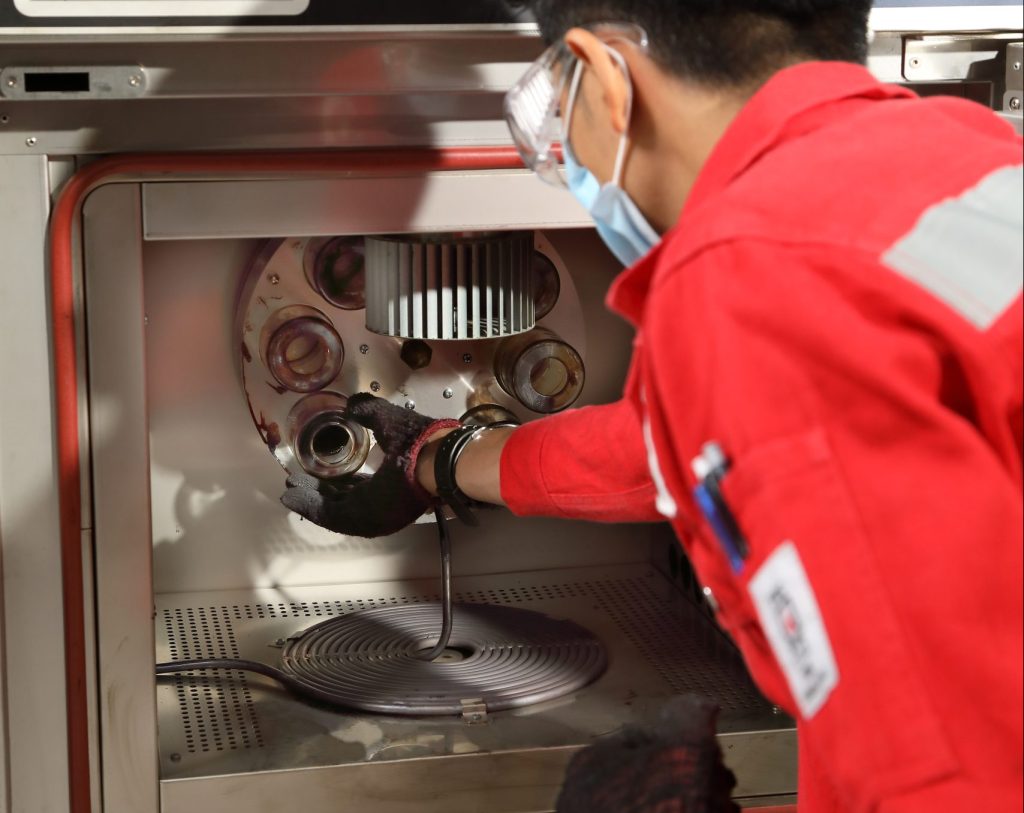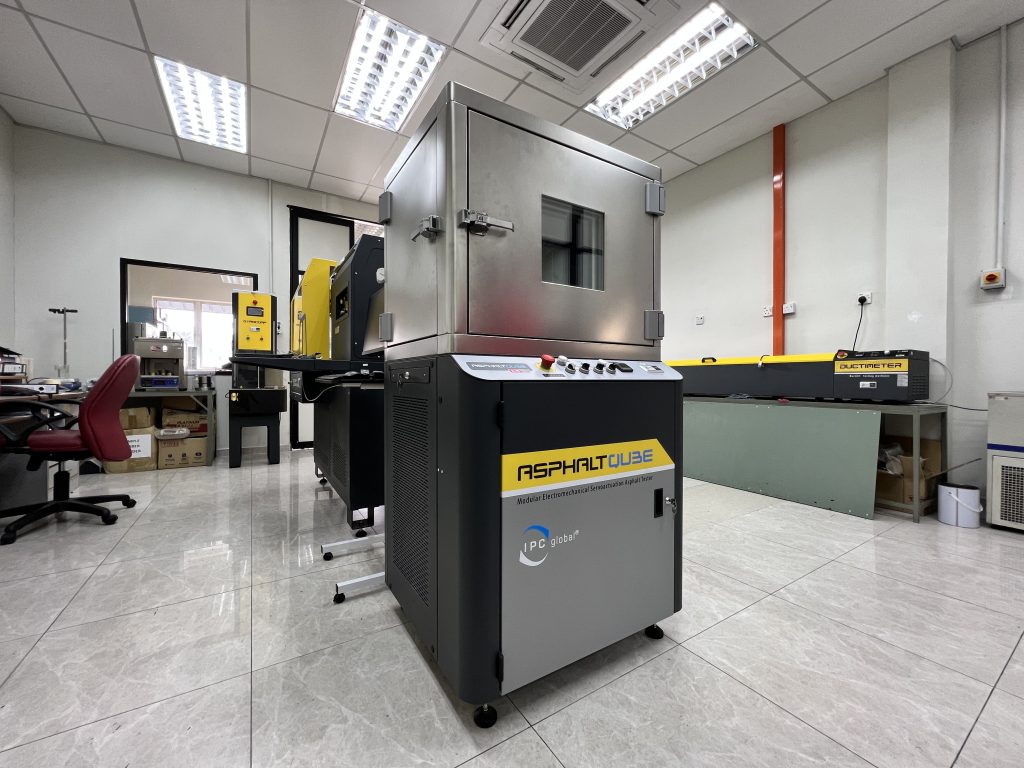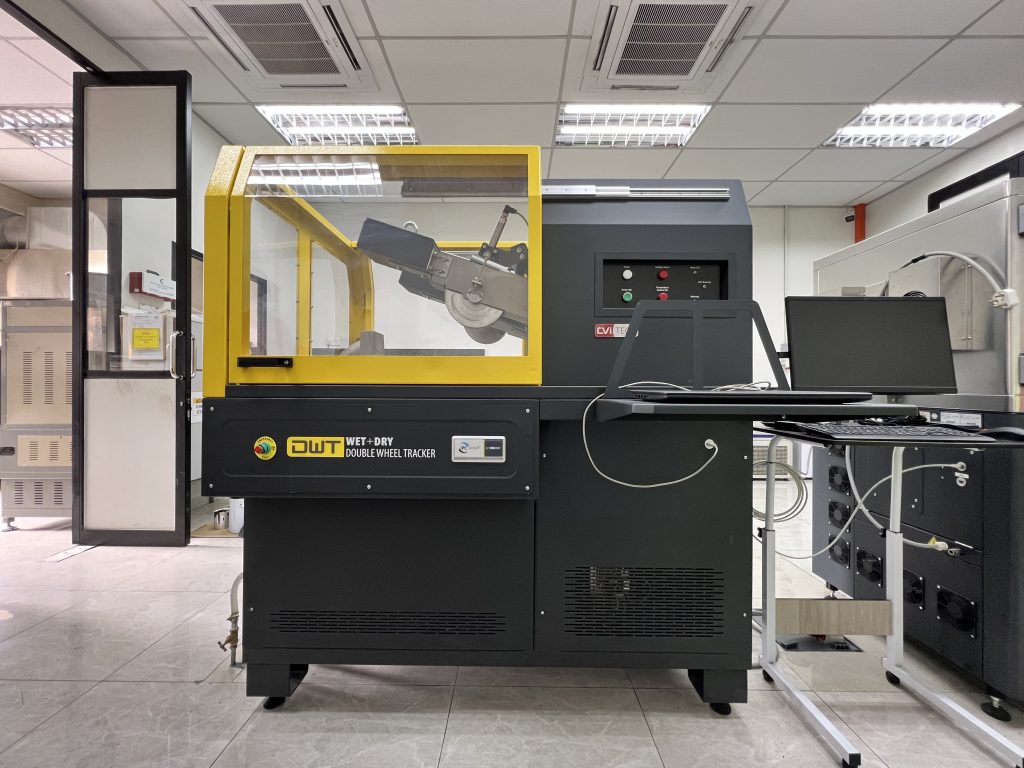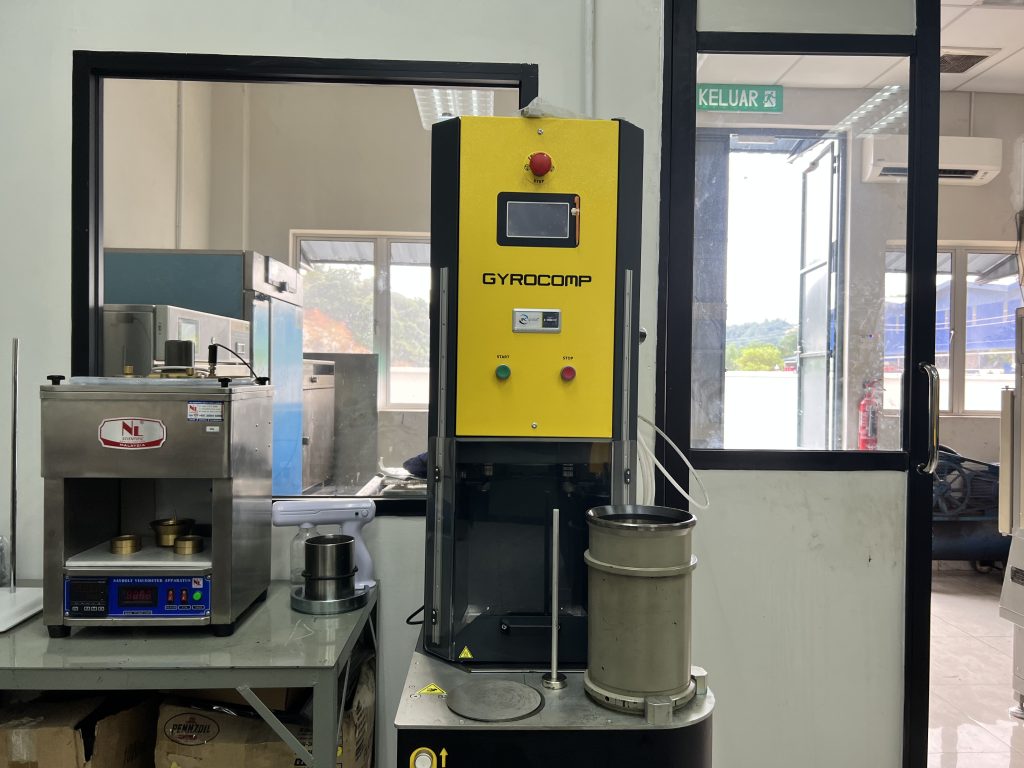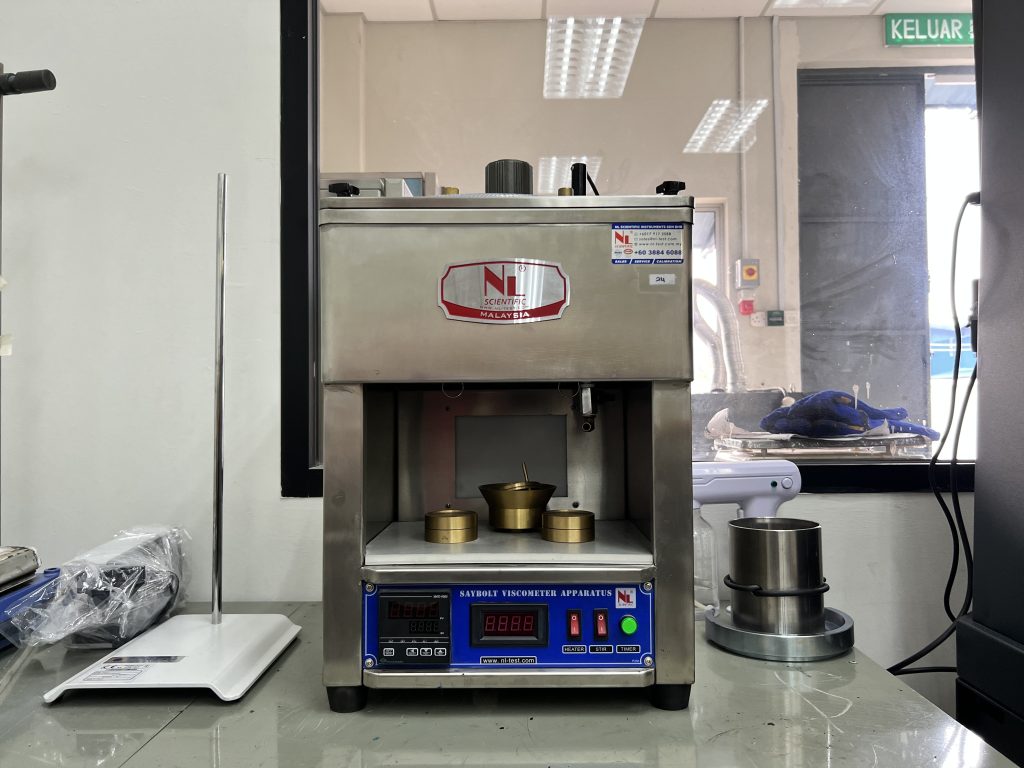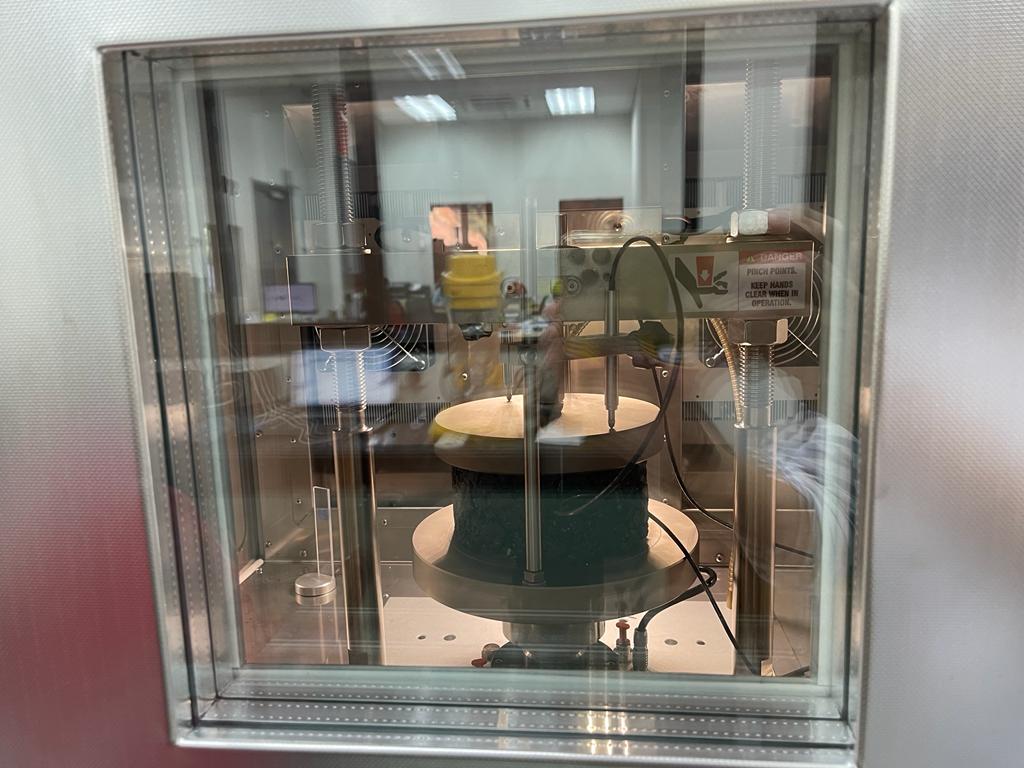 Lab Test for Bitumen (CRMB)
Kemakmuran Teknologi Sdn. Bhd. (KTSB) was incorporated in 1999 to cater to the growing demands of quality road furniture for our road systems from large directional gantry signs to road studs and delineators. We ensure all materials and components used in our fabrication complied to the standards set by the road authorities. We invested in various equipment outfitted with Global Positioning System (GPS) to measure and test the materials used at our project sites to provide evidence with the results taken by the equipment.  Being a data driven company, we believe that the data speaks for itself and with it provides the proof and assurance of quality.  This goes a long way in instilling the trust and confidence of our customers in our products and our capabilities to consistently deliver accordingly for every contract awarded to us.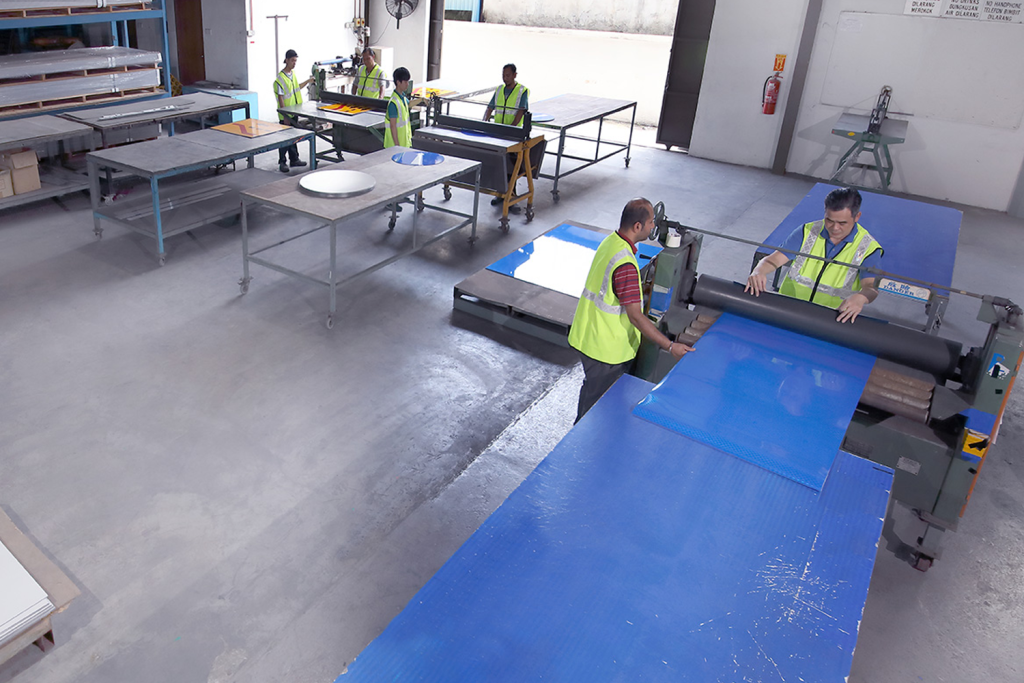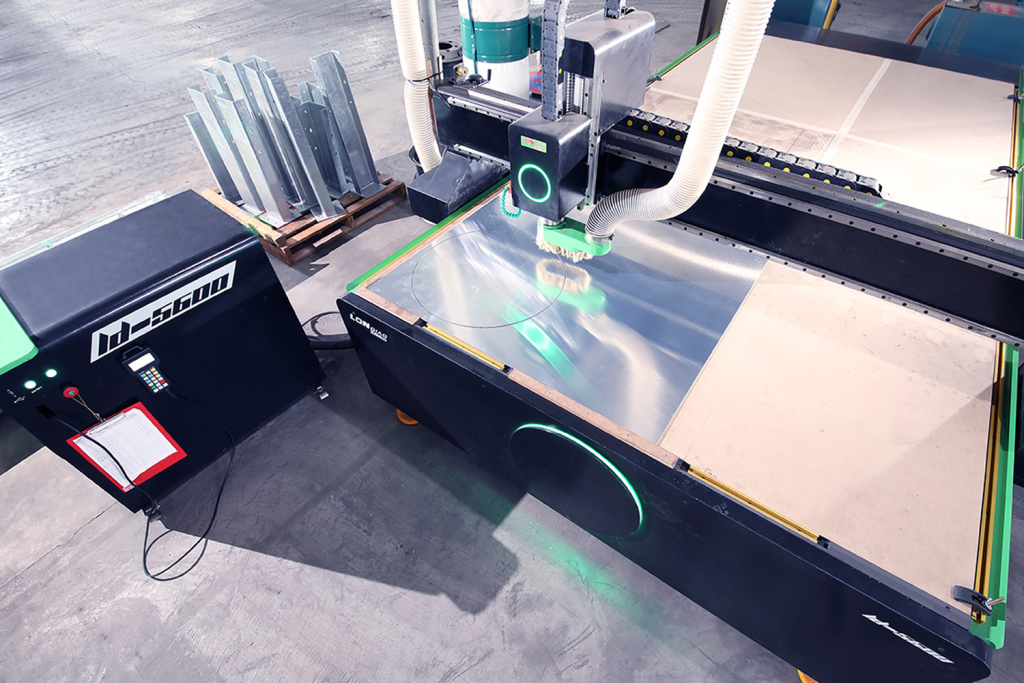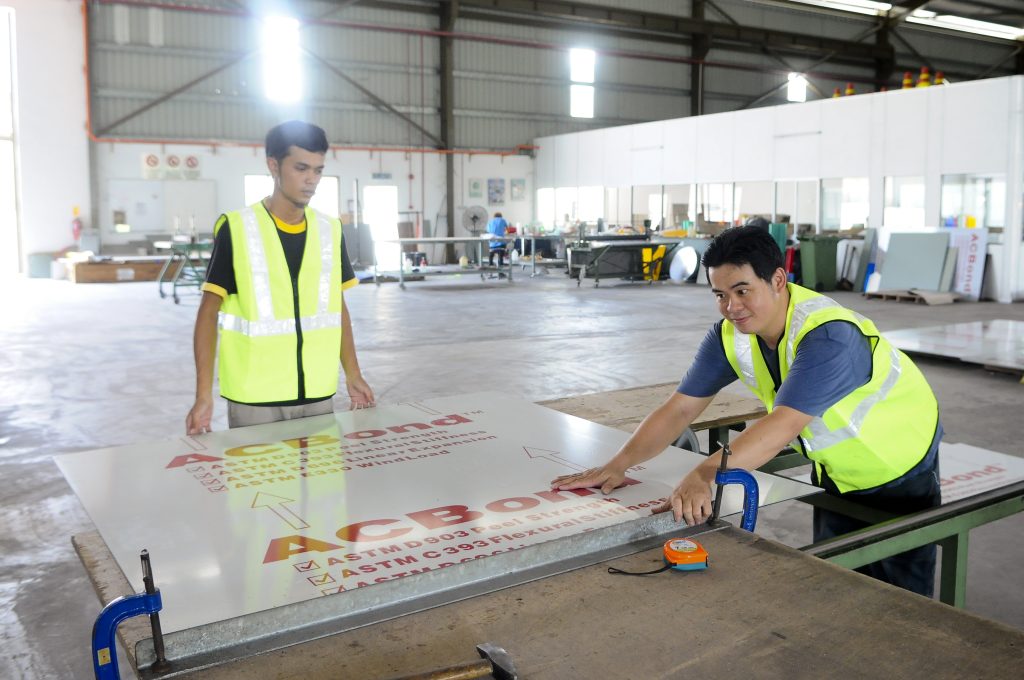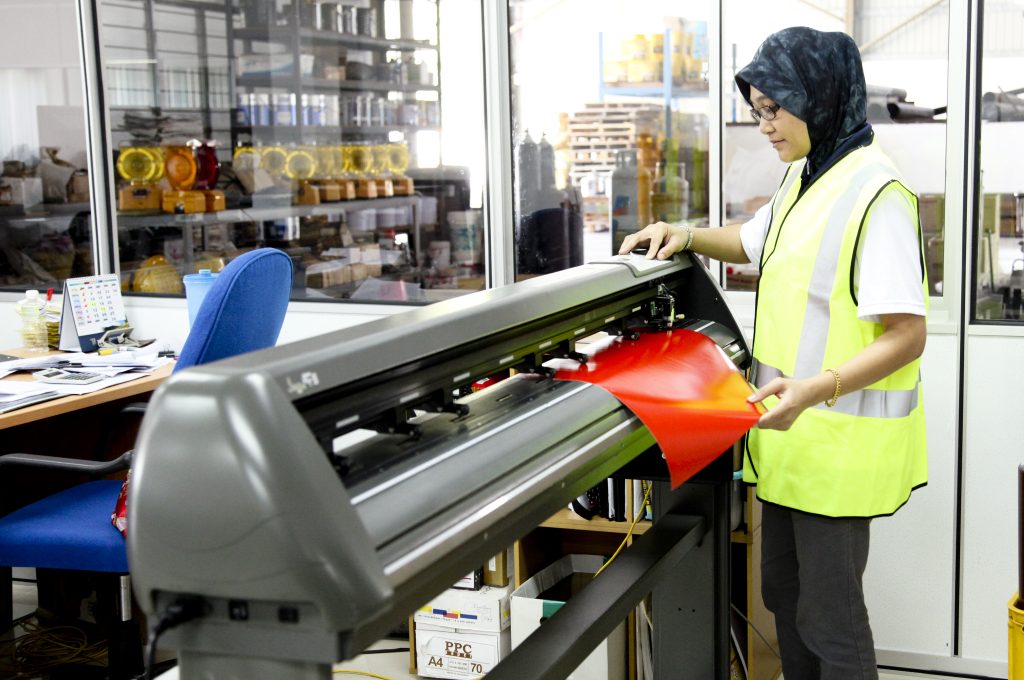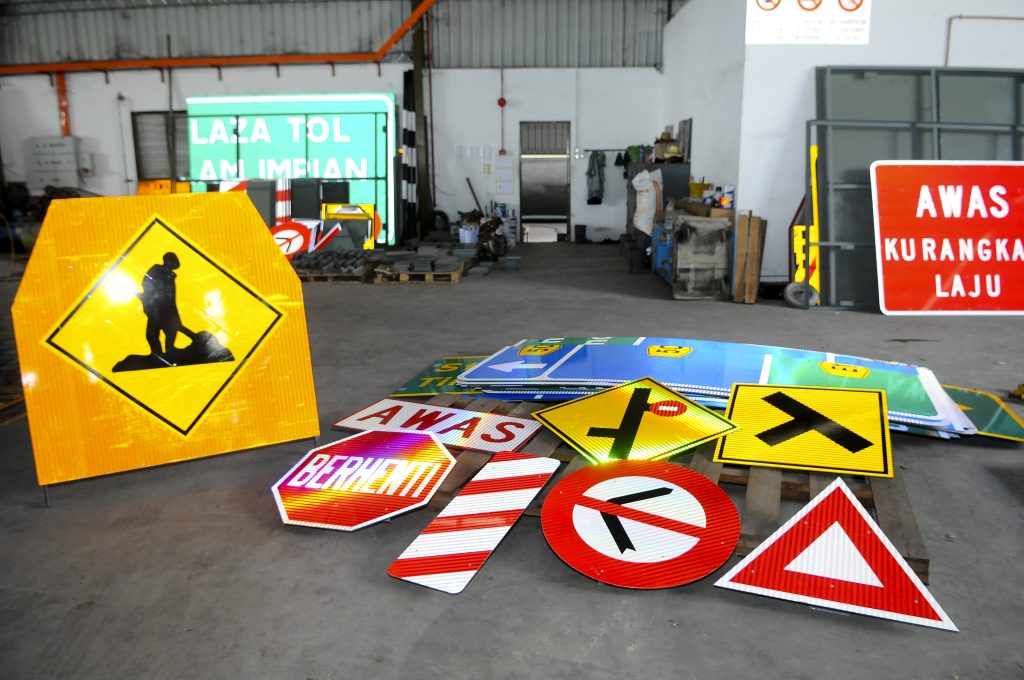 ACBond ™ Aluminium Composite Panel (Signboards)
Incorporated in 2009, KT Road Marking Sdn. Bhd. (KTRM) was set up as a link that is added on to create greater synergy for the already long-established road related business of the company.
KTRM started in manufacturing conventional hot melt thermoplastic complying to BS 3262 standards and from the year 2010, had begun the development of a high grade All Weather Road Marking (AWR) that provides high visibility even in wet conditions that complies to BS EN 1436.  The advantages of having road marking that performs in both wet and dry setting inevitably translated to greater safety for road user is a well acknowledged fact.
KTRM's AWR was accepted by the Malaysian Public Works Department (Jabatan Kerja Raya – JKR) and the Malaysian Highway Authority (MHA) after having seen the proven performance at actual site applications. In October 2012, JKR Malaysia officially implemented the use of AWR for all roads in Malaysia and MHA follow suit.
In January 2013, KTRM was certified by Bureau Veritas for ISO 9001:2008 Standards and these standards of practice had been adhered to diligently in every department to ensure proper documentation and maintaining quality checks to ensure consistency in product quality.  KTRM continue to maintain these standards and to-date is certified for ISO 9001:2015 Standards.